Cloth diapers are great as they are washable and can be reusable multiple times.
BumGenius 5.0 is a reusable cloth diaper from the Bumgenius brand.
If you are looking to find the BumGenius 5.0 review then this is the right post.
Here, I answer all the questions that may arrive to your mind in this review.
BumGenius 5.0 is a well-designed multiple-size option diaper that has an adjustable size which is excellent as it fits well as your baby grows.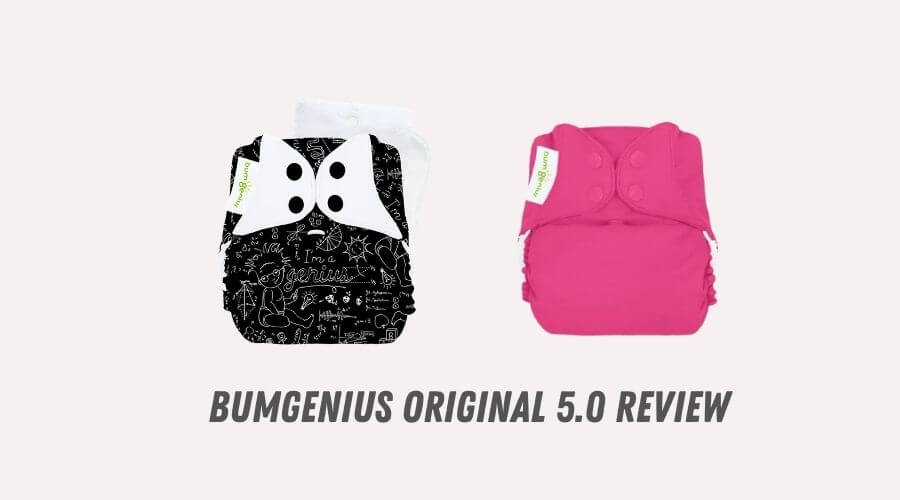 bumGenius Original One-Size Pocket-Style Cloth Diaper 5.0 (Stop)
Features
The material of this diaper is polyester which is the material for manufacturing sport cloth that we wear.
This diaper has 3 snugs on it, which you can adjust to increase and decrease the size of the diaper.
BumGenius 5.0 can accommodate babies from 8 pounds to 35 pounds. 
In terms of inserts, there are two options:
Newborn insert: This type of insert works well if your baby is a heavy wetter and wets often. 
One size insert: for an older baby
Pros
The inside of the diaper is very soft. This would not irritate your baby as it feels like a towel.
Looks great as BumGenius 5.0 has a lot of colors and design options like Albert, Love, Austen, Fearless, Dazzle, Stellar and more. 
This cloth diaper is very stretchy and easy to fit for different baby sizes from 8 to 35 pounds.
How to use BumGenius 5.0?
In this video find the demonstration to use BumGenius 5.0 which will be very helpful.
Also, you will get detailed information about how it will be in real life with the review.
Cloth Diaper Routine
In this video find the routine you need to follow while you use the BumGenius 5.0 Cloth Diaper.
This is a very detailed video.
Check here for Bumgenius 5.0 diaper
Last update on 2023-09-25 / Affiliate links / Images from Amazon Product Advertising API
Conclusion
Let's conclude the post!
Overall, BumGenius 5.0 is an excellent choice for your baby. Your baby would feel nice as this would not irritate them.
This would also save cost in the long run as you can reuse this for a long time and the size can be adjusted with your growing baby.
You can also check the bumGenius Freetime Review if you like an All-in-One diaper.
BumGenius 5.0 is highly recommended from my side. There are many color options you can choose from. 
I hope you enjoyed reading the post and found this helpful.
What's Next?
There are several other High-Quality diapers in these reviews as below.
Thanks for your feedback!
BumGenius 5.0 review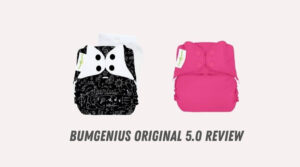 BumGenius Original 5.0 is a great choice for your baby's cloth diaper. This cloth diaper is stretchy and has 3 adjustable sizes. Babies with a weight of 8-25 pounds can easily fit in this cloth diaper. Also, the comfort of this diaper is great, so your baby would not get irritated. Overall, in all aspects of material quality, colour options, price, usability, comfort, and all factors, the BumGenius Original 5.0 is a great choice.
Product Brand: bumGenius
Product Currency: USD
Product Price: 31.95 to 33.95
Product In-Stock: InStock