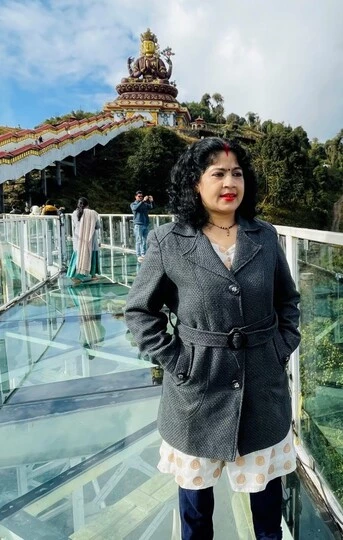 Founder & Editor, KidsCareIdeas
Basana Saha is a mother of one and a Beauty Professional with 25+ Years of Experience. With her experience, she loves to share knowledge here at KidsCareIdeas.
She loves writing extensive helpful guides and research about the different baby accessories, games, and more.
Also, she writes about her real-life experience of playing different games like UNO, Monopoly, Jenga, etc.
Email me: basana.saha@kidscareideas.com
---
Know About Us: Check this About Us Page of kidscareideas.com.
Experience
25+ Years of Beauty and Baby Care Experience: With over 25 years of experience as a certified Beauty Professional, I've gained in-depth knowledge about skincare, personal care, and hygiene – essential aspects of baby care and diapering.
Parenting Expertise: As a devoted mother, I've navigated the intricacies of baby care, including feeding, baby sleep routines, diapering, and potty training. My real-life experiences serve as the foundation for my insights into these topics.
Family and Card Game Enthusiast: I'm not just passionate about parenting; I'm also a dedicated family game enthusiast. I've spent countless hours researching and playing family games like UNO, Monopoly, Jenga, and more. My firsthand experiences with these games allow me to provide detailed guides and strategies for family fun.
Baby Toy Enthusiast: Understanding the importance of safe and engaging baby toys, I've delved into the world of baby toys, exploring the best options for stimulating a child's development and creativity.
Expertise
Featured In
Basana is Featured in:
KIDSCAREIDEAS EDITORIAL GUIDELINES
At KidsCareIdeas, we are committed to upholding the highest standards of accuracy and reliability.
Our Editorial Guidelines are rigorously followed to provide you with valuable and trustworthy information.
We take great care in fact-checking to ensure that the content we deliver is both informative and dependable. Know More About Us.
To contact us check here on our Contact Page.
---
ARTICLES WRITTEN BY BASANA