Luvs is a known brand of baby diapers. But, do you know who owns Luvs? Proctor & Gamble (P&G) owns Luvs.
In this post, I will discuss in detail about Luvs, its history, and more about its diapers.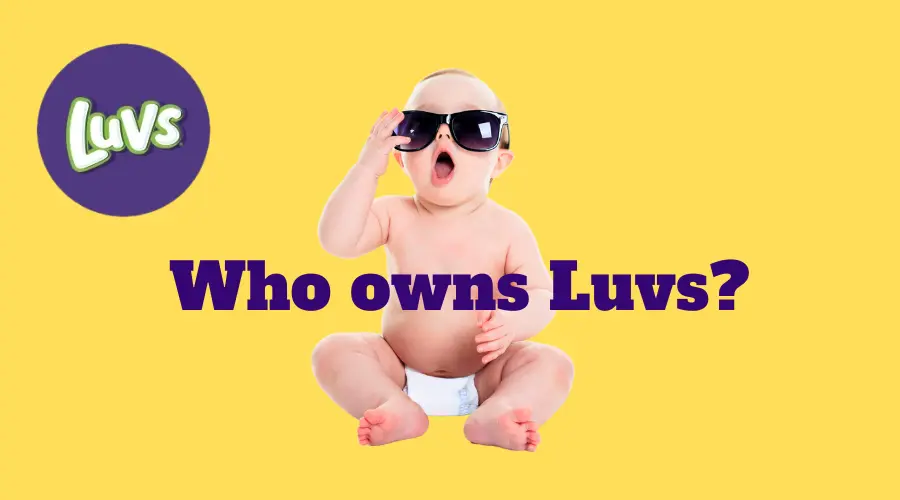 Let's get started!
Who owns Luvs?
Procter & Gamble owns Luvs. It is considered one of the budget-friendly disposable diapers available in the market.
P & G is a very well-known American multinational company and in the baby care space apart from Luvs they also own several other brands like allGood, charlie Banana, Ninjamas, and Pampers.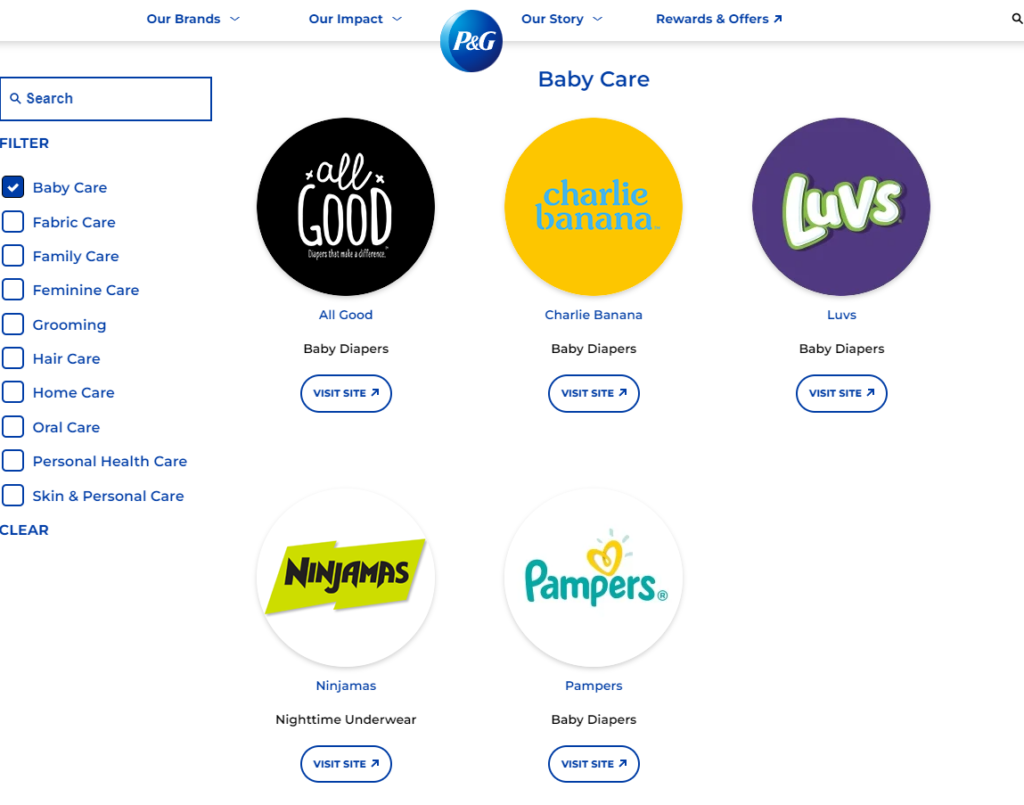 History of Luvs
Luvs was introduced in 1976 with the help of astronaut Kenneth Buell. In 1984, the brand came up with disposable diapers with thicker paddings. 
The very next year, Luvs launched disposable diapers for babies. The extra-large size also came into being in the same year. 
During its initial years, Luvs was marketed as a deluxe diaper that was meant to be leakproof and useful for overnight usage. 
In 1989, Luv made a differentiation in its products with the introduction of single-sex diapers. Gender differentiation in diapers gradually becomes a vogue for other diapers as well. 
In 1991, Luvs introduced another product called Luvs Phases, and Planet Stinks debuted the following year. 
In 1995, Luvs reintroduced unisex diapers and canceled Planet Stinks.
Then in 1996 Luv launched diapers with elastic waistbands. They are called stretch diapers. 
The brand launched a size 6 and a new logo in 1999. 
In the early years of the twenty-first century, the brand introduced several products in the market and placed itself as a budget-friendly disposable diaper company.   
Are Luvs Diapers good?
Luvs has earned a mixed reaction from parents. 
Budget-minded parents find this product affordable, good, and durable whereas quality-conscious consumers complain about its poor absorbency, lack of health considerations, and minimal eco-friendliness. 
However, almost every user appreciates its no-leakage quality.  
Are Luvs diapers Hypoallergenic?
Yes, Luvs diapers are 100% hypoallergenic. It does not contain any material that contains paraben or latex. 
Are Pampers and Luvs made by the same company?
Pampers and Luvs are made by the same company Procter & Gambles. 
Are Luvs a good diaper brand?
The first thing that makes Luv a good brand is its comfort. The inner liner is lightweight and smooth. It does not cause irritation or chafing.
The gussets and elastics are soft to the skin and do not restrict the baby's movement. Moreover, the diaper is not bulky, adding more comfort to the baby. 
However, in a study comparing different diapers, Luv scored the lowest absorbency scores and had an unimpressive leakage system.
Which is better Luvs or Pampers?
While Pampers is an international brand, Luvs is mostly a US-based brand. Therefore, it is quite a challenge to compare them. 
However, since both brands belong to the same company, the comparison is inevitable. The following table shows a comparison between the two:
Pampers
Luvs
Variations
Pampers has many variations
Luvs make one kind of diaper only
Effectiveness
1. Gives super soft comfort 
2. Pulls away moisture from baby's skin
1. Leakage protection is not of superior quality,
2. Absorbency is also low
Price
Expensive
Highly affordable
Therefore, Pampers outperforms Luvs in every aspect except for the price. While Pampers epitomizes comfort and effectiveness, Luvs works pretty well. 
Conclusion
Let's conclude the post on who owns Luvs and its history!
Luvs diapers are a great option for budget seekers mommies and daddies. Their diapers are really a value for money and they keep this quality consistently well.
I hope you liked reading the post and found it useful.
References:
Thanks for your feedback!