Seventh Generation brand is well-known and well-accepted among moms and dads. In 1988, when Seventh Generation was founded and it was renamed after Renew America in that time.
You may have already used Seventh Generation's Baby Care or Home Care range. In this post, I will discuss who owns Seventh Generation.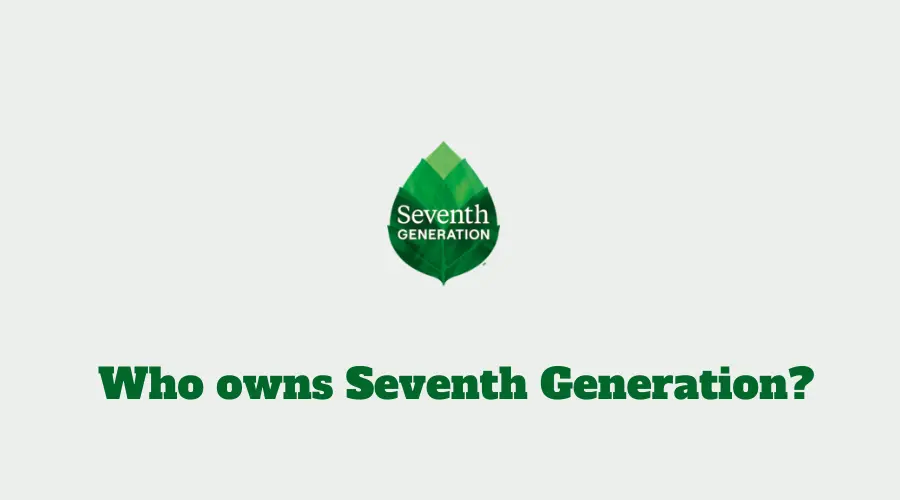 Let's get started!
Who owns Seventh generation?
Unilever is the owner of Seventh Generation, a Vermont-based company producing eco-friendly household products. The products of Seventh Generation are made using renewable plant-based materials.    
History of Seventh Generation
Time
Event
1988
Alan Newman acquired a mail-order catalog business called Renew America. 
He renames it Seventh Generation
Enhanced the mix of products and gave the catalog a new look. 
Newman embarks on a campaign to raise funding for the venture. 
1989
Jeffrey Hollender joins Newman and helps secure much-needed capital.
The company's name features in the New York Times, and its orders increased seven-fold in a year. 
1992
Newman leaves Seventh Generation
1993
Seventh Generation goes public on 8 November 1993, raising $7 million.
1994
The company enters the mass retail market with products, such as liquid laundry detergent, dishwasher detergent, and non-chlorine bleach. 
1995
Mail-order catalog business was sold to  Gaiam, Inc.
Seventh Generation focuses on wholesale products business. 
2009
Chuck Maniscalco, Former PepsiCo division president, joins the company as CEO.
2016
Unilever Plc purchased Seventh Generation in September for an estimated $700 million. 
Who is the CEO of the Seventh generation?
Alison Whritenour is the CEO of Seventh Generation. She took the position in July 2021 and is the first female CEO in the company's history. 
Did Seventh Generation get bought out?
Yes, in 2016 Unilever Plc brought Seventh Generation. The deal turned out to be mutually beneficial. With this deal, Unilever could reach out to a niche consumer base and strengthen its presence in the fast-developing sustainable and bio-based segment. 
Similarly, Seventh Generation benefited from Unilever's huge resources and got an opportunity to expand its footprint in the global market.     
Seventh Generation products
Baby Care Range
Seventh Generation offers diapers and wipes for babies. These are made of FSC Certified sustainably sourced fluff. They do not use chlorine bleaching. 
Here is a list of baby care products
Baby diapers Newborn (up to 10 lbs) 
Baby diapers – Size 1 (8-14 lbs)
Baby diapers – Size 2 (12-18 lbs)
Baby diapers – Size 3 (16-21 lbs)
Baby diapers – Size 4 (27-35 lbs)
Baby diapers – Size 5 (8-14 lbs)
Baby diapers – Size 6 (35+ lbs)
Overnight Baby diapers – Size 4 (20-32 lbs)
Overnight Baby diapers – Size 5 (27-35 lbs)
Overnight Baby diapers – Size 6 (35+ lbs)
Toddler training pants -2T-3T (up to 34 lbs)
Toddler training pants -3T-4T (32-40 lbs)
Toddler training pants -4T-5T (38+ lbs)
Baby wipes – Flip-flop Dispenser 
Baby wipe – Peel & Reseal 
Home Care Range
Broadly, home care products are categorized into the following groups: 
Laundry
Dish
Cleaners 
Disinfectants
Personal care
Paper
Each category has multiple products to choose from. 
Where are Seventh Generation products made?
Most of the products of Seventh Generation are produced in facilities in North America to lower the carbon footprint generated due to transportation. Some products are made in Canada, Mexico, and Europe. 
Is Seventh Generation cruelty-free?
The company has confirmed that they are 100% cruelty-free. They do not test their products on animals. Not even their suppliers and any third parties are allowed to do so. 
The company does not sell its products in regions where animal testing is mandatory by law.  
Conclusion
Let's conclude the post on who owns Seventh Generation!
Generally, the products of Seventh Generations are good and are recommended for new parents. Their diapers are good too, and you can use them for your kids too.
I hope you enjoyed reading the post.
References:
Thanks for your feedback!