Kirkland Diapers and other Kirkland Signature products are well known and seen much when you visit Costco. Nearly, most of their products are named Kirkland Signature.
In this post, I will discuss who owns Kirkland Signature Brand and all you need to know about it.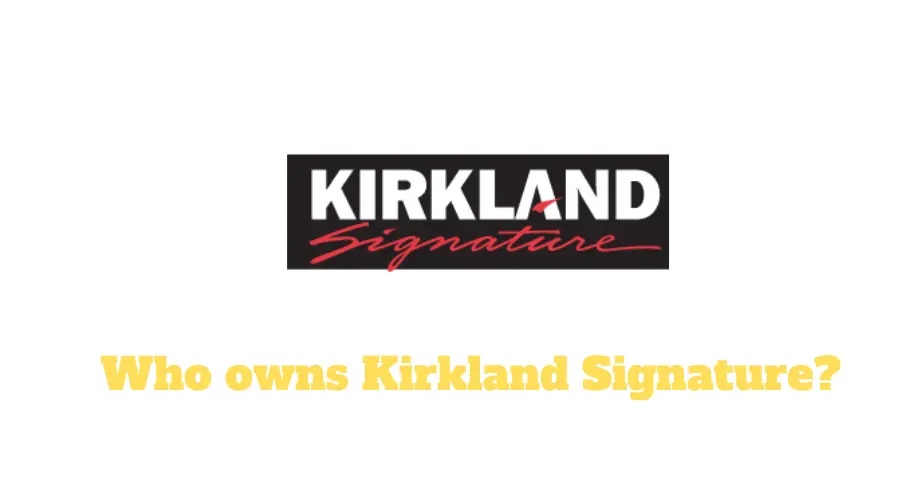 Let's get started!
Who owns Kirkland Signature?
Costco owns Kirkland Signature. In 1995, this company combined all its private label products under a single brand Kirkland Signature. The band's name was derived from the then corporate headquarters of the company in Kirkland, Washington.
Is Kirkland Signature an American company?
Yes, Kirkland Signature is an American brand. The company Kirkland's, Inc. is a retail chain that sells furniture. Home décor, textiles, gifts, and accessories. 
Where are Kirkland Signature products made?
Some products under Kirkland Signature may be produced in China. However, one can find US-made products under the umbrella of the brand.  
Is Kirkland sold anywhere else other than Costco?
Yes, Kirkland is sold outside Costco stores. One can buy them online from amazon and e-bay. However, prices may vary. Products purchased from Costco are the least pricy.
However, the same products from online retail channels may be a bit expensive.  
History of Kirkland Signature
Kirkland Signature did not exist before 1995. Before 1995, Costco stores were filled with 30 different brands as store-brand products.
The co-founder of Costco and the then CEO, Jim Sinegal, noticed that those brand names were quite forgettable. He was looking for a way out and came across an article in Forbes.
The article talked about overhauling brandings. So, in 1995, Costco took all its private labels and put them together under one brand: Kirkland Signature.
The name was based on the place where Costcos headquarters was situated, Kirkland, Washington. The goal of this move was to maintain consistency and be easily recognizable. 
Recently, Costco has shifted its headquarters to Issaquah. But they have kept the brand's name intact as Issaquah could be difficult to spell.  
Who manufactures Kirkland Signature diapers?
Interestingly, Kirkland Signature Diapers are manufactured by Huggies maker Kimberly-Clark. Costco finance chief Richard Galanti revealed this truth in an interview with the Wall Street Journal in 2017.  
Why are Kirkland Signature products so cheap?
Costco follows a distribution strategy that rules out third-party distributors. As a result, its prices are typically 20 percent lower than other retail stores. 
What types of Products are available under Kirkland Signature Brand?
A large number of products are available under the Kirkland Signature Brand. The following is the list of categories
Clothing
Grocery
Health and beauty
Household and cleaning
Organic
Home and Kitchen
Diapers and baby care
Pet food and supplies
Costco gasoline 
Is Kirkland and Kirkland Signature the same? (Ans: Different)
No, they are different. Kirkland is a place in the state of Washington, whereas Kirkland Signature is a brand. 
Conclusion
Let's conclude the post on who owns Kirkland Signature!
Though we all discuss this brand as Kirkland still I mentioned the full name Kirkland Signature because there is another brand named Kirkland.
I hope you enjoyed reading the post and found it useful.
References
Thanks for your feedback!