Hello Bello is well known for its diapers and people are pleased with its quality products. Whenever I look for any brand this brand comes to my mind, but mainly due to its celeb background.
So, who owns Hello Bello? Kristen Bell and Dax Shepard own Hello Bello.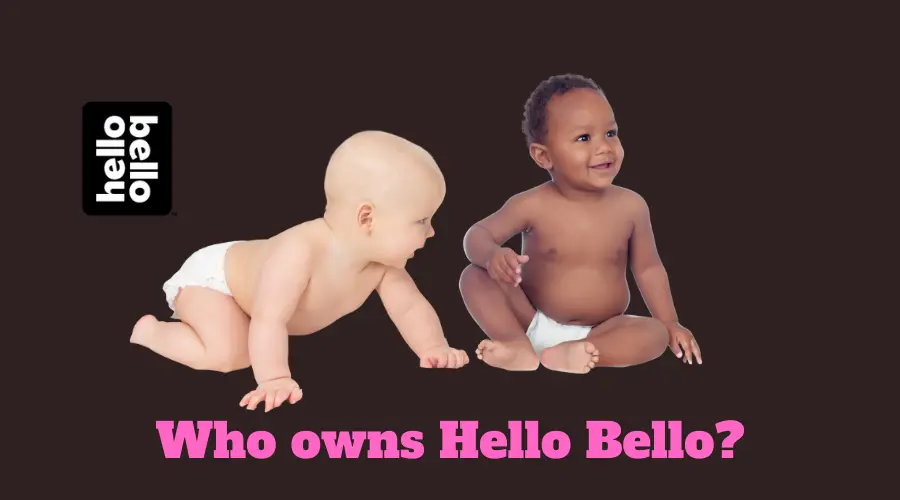 Let's get started!
Who owns Hello Bello?
Kristen Bell and Dax Shepard are the owners of Hello Bello. Besides, Hello Bello has two investors including VMG Partners and CIT Group.  
How did Hello Bello get its name?
Dax Shepard explained in an interview that the name Hello Bello came from the middle name (Bell) of both of their daughters.
History of Hello Bello
Kristen Bell and Dax Shepard are parents of two daughters. While parenting these two kids they realized how hard parenting this. 
Also, they realized that every baby deserves the best. But not all parents can afford the best products in the market due to their premium prices. 
Prompted by parenthood the couple decided to launch a start-up in 2019 to introduce plant-based, all-natural baby products from diapers to sunscreen at an affordable price. 
They themselves being a celebrity couple believe that not just celebrities and people with money have the right to use premium quality baby products. 
Every baby deserves the best, and Hello Bello is a contribution toward that goal. Kristen Bell said, "We started this company with a simple mission to provide access to premium products for all, ensuring that parents never have to sacrifice on quality or choose between their baby or their budget."
Although the company's executive team manages the daily operations of the venture, Bell and Shepard involve themselves in every critical decision-making, be it what ingredients are to be used to the recent opening of Hello Bello's new production plant in Waco, Texas. 
During its initial years, Hello Bello did a collaboration with Walmart and distributed its products through over 4,700 Walmart locations across the USA. 
The practice is still on. In addition to Walmart, Hello Bello is available at retailers such as Kohl's and Albertson's, and CVS. 
Where are Hello Bello diapers manufactured?
Most Hello Bello products are made in the USA. However, the diapers are responsibly made in Canada, and wipes are responsibly produced in China. 
What is so special about Hello Bello?
A few things about Hello Bello are special. First of all, it is a celebrity-owned brand. 
While Kristen Bell is an American actress, Dax Shepard is an American actor, comedian, podcast host, and filmmaker. 
The star power of these two people adds a special tag to the brand. 
Secondly, with the opening of the company's first factory in Waco, Texas in 2021, the company has become the only independent diaper company that produces its own diapers from design to delivery.   
Where is the Hello Bello factory?
The Hello Bello factory is in Waco, Texas. The decision to develop the company's first factory in Waco is based on its central geography, nearness to customers, and presence of premium supply partners. 
The objective of the company was to ensure logistical efficiency through locational advantages, which has been achieved through this choice.  
Conclusion
Let's conclude the post on who owns Hello Bello and Its history!
Their brand's diaper feels premium to use and can be compared to any good brands in the market like the Huggies and Pampers.
I hope you liked reading the post.
References: 
Thanks for your feedback!