Fisher-Price is a well-known brand globally for its toys. In this post, I will discuss about who owns Fisher-Price and also the history of Fisher-Price.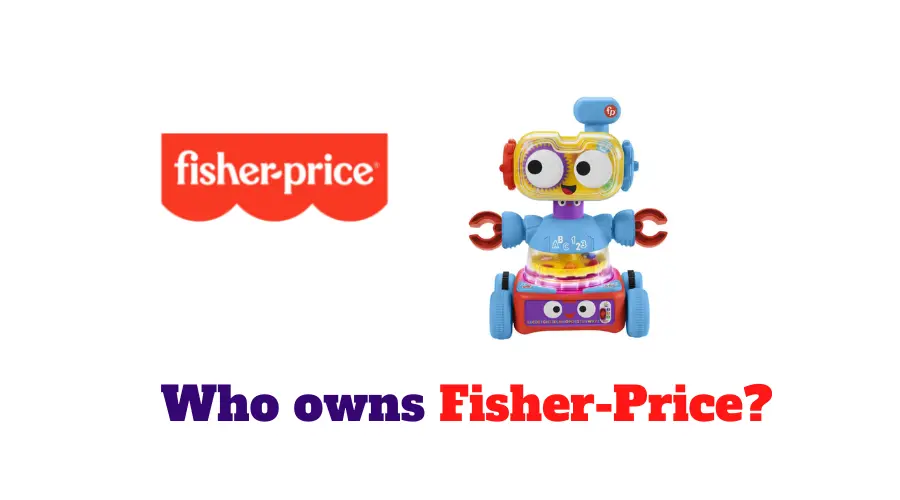 Let's get started!
Who is Fisher-Price owned by?
Mattel is the owner of Fisher-Price. It is an American multinational which manufactures toys and entertainment products since 1945. The company is headquartered in El Segundo, California, and has a presence in 35 countries. It sells products in 150 countries. 
What did Mattel pay for Fisher-Price?
As per official reports, Mattel paid $1 billion to acquire Fisher-Price in 1993. 
History of Fisher Price
During the 1930's Great Depression, Herman Fisher, Irving Price, his illustrator-artist wife Margaret Evans Price, and Hellen Schelle founded the company. The company's mane was after two of the four partners.
Fisher had experience working in a toy manufacturing unit and Price was associated with a variety chain store and Hellen had experience running a toy shop. Together they decided to produce educational toys for infants, toddlers, and preschoolers.
These toys were ingenuous, had some intrinsic value, and had strong construction.
They were a good value for money. In 1931, the company took 16 of its wooden toys to the American International Toy Fair in New York City. They were an instant success. The company's first toy that was sold was Dr. Doddle in 1931. Around this time, the Mayor of Aurora helped the owners raise $100,000 in the capital.
In the early 1950s, the company shifted its material to plastic from metal and wood. The reason for the shift was that plastic happens to be a more durable material, relatively low priced, and can accept bright and decorative colors. By the end of the decade, Fisher-Price produced around 39 toys made of plastic. 
In 1960, the company introduced the Play Family product line. It is now better known as Little People. The popularity of this product line surpassed that of the earlier toys. In 1969 two important incidents took place. First, Herman Fisher retired at the age of 71 and The Quaker Oats Company took over the company. 
In 1991, Fisher-Price regained its independence and became a publicly traded company. But the freedom was short lived. After two years, in 1993, Mattel acquired the company and decided to sell all its preschool products under the umbrella of Fisher Price.
Are Fisher-Price and Little Tikes the same company?
No, Fisher-Price and Little Tikes are not the same company. Little Tikes is an American manufacturer of children's toys and a wholly-owned subsidiary of Rubbermaid Inc. It is headquartered in Hudson, Ohio. 
Fisher Price Products
Fisher-Price has produced over 5,000 toys since 1930. Some of its most popular product lines include 
Little People Toys
Power Wheels
Rescue Heroes
View-Master
Chatter Telephone
Rock a stack
Where are Fisher Price toys made?
Fischer-Price toys are made worldwide. Apart from The USA, they are made in Indonesia, China, and Mexico. 
Are Fisher-Price toys made in the USA?
Yes, Fisher-Price toys are made in the USA. 
References:
Thanks for your feedback!