Melissa & Doug is a famous brand of wooden toys that kids and parents love.
The Melissa & Doug toys are not only fun and creative, but they also promote the development of the child's mind and intellect. 
It is a well-known and trusted brand for kid's toys founded in 1988.
But how safe are these Melissa & Doug toys? 
Let's find out!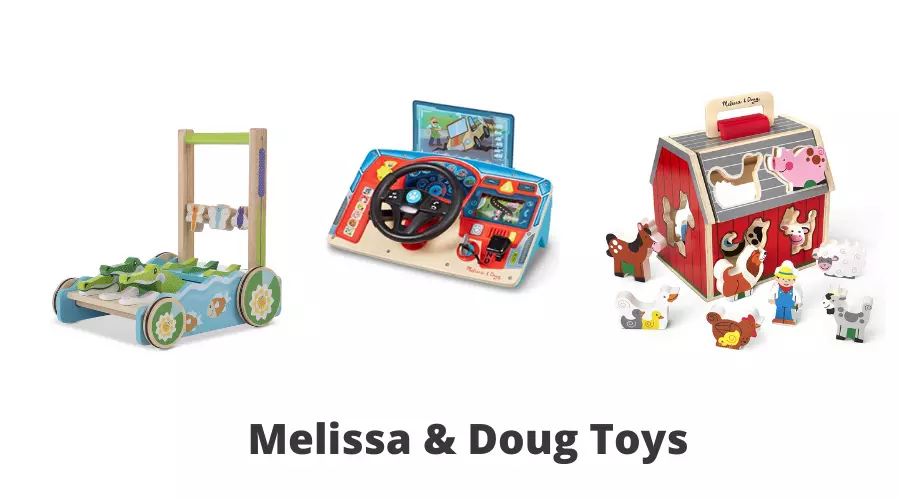 Are Melissa Doug Toys Safe?
Melissa & Doug toys go through quality certification checks from the manufacturing area to ensure safe and good quality.
Melissa & Doug is a well-known company that makes a variety of toys for children of all ages.
They are also known to be one of the safest toymakers for children.
Their toys are made with safety, quality, and durability in mind, making them an excellent choice for all ages.
This article explains what makes Melissa & Doug toys the safest toys on the market.
They have a repository where they listed certification by an external laboratory about their product quality checks, which assures their safe toys.
Here is the repository link that contains certification for EU and US conformity. You can check to verify safety certification. 
The certification verifies the lead content if any lead is used in paint, not using tracking, toy safety standards, phthalate use, and more to ensure the toys are safe for babies. 
You can also check the safety page of Melissa & Doug. It looks great to see how they have maintained the safety guidelines for toys.
Is Melissa & Doug lead-free?
Melissa & Doug's toys are popular with parents because of their high-quality materials and hand-crafted design, but parents should be mindful of the paint used on these toys. 
Many Melissa & Doug products are painted with lead-free paint, so if you're concerned about lead exposure, there is no need to panic.
But, what if you want to be sure that your child is safe? You can opt for products that are labeled as "Lead-Free" or "Nontoxic."
They have a quality check certified by a third-party laboratory where the lead check is a criterion. You can check the certifications here. 
Is Melissa & Doug's poster paint nontoxic?
Melissa & Doug's poster paints are nontoxic and washable as per the specifications of Melissa & Doug in Walmart.
Though on Melissa & Doug's website, we don't find any specific mention of that. Here is the certification of their Poster Paint.
Are Melissa & Doug toys made in the USA?
Melissa & Doug has a factory in the USA where they design their products. However, most of their products are manufactured in China. 
Though they are manufactured in China, the quality test for each product by a third-party certifying laboratory to maintain quality checks and guidelines.
Conclusion
Melissa & Doug is a good brand for kid's toys.
You just need to look into the disclaimers and hazards they mention in their toys before you choose any.
Note: Before buying any product do verify the certifications, review and safety standards for the specific product if it is safe, and check every parameter. Also, go through the reviews before choosing any. For any queries, you can contact them.
Thanks for your feedback!