Toys are very popular and the best part of kids' enjoyment and play.
Toys must be of good quality for your kids to play with.
Here, I have described and compared the best baby toy Brands in India.
Toys are flooded in the Indian market, and they are favorites for kids.
Whether you give kids gifts for any occasion like birthday parties or like gifts to them when they score good marks in exams, then toys would be the preferable choice to give to your kids.
There are various toys available in the market, both branded and non-branded.
Generally, when we choose a branded toy for our kids, we are assured that the brand passes the toy to its strict quality checks, and there are fewer chances of getting a low-quality product.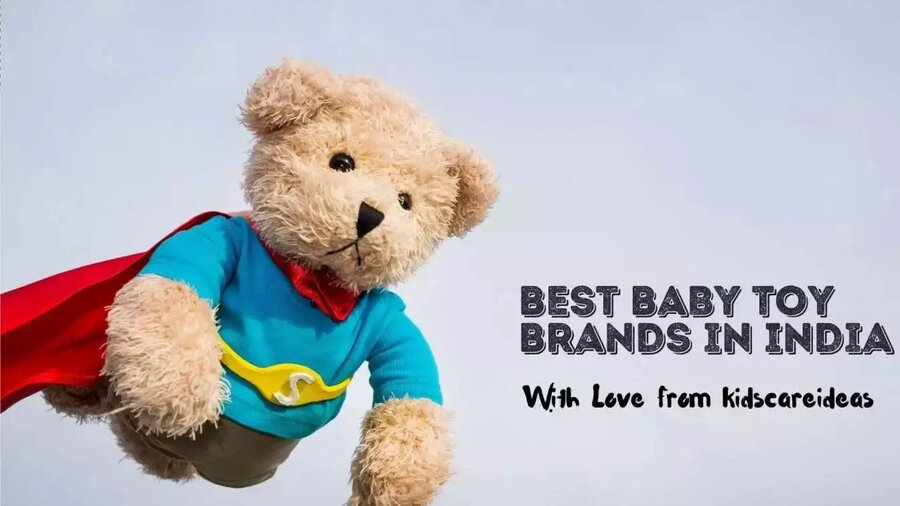 Toys that top brands mainly focus on are merchandise representing their character in their movies like Disney does.
Others like Hasbro, and Funskool manufactures merchandise for Beyblade, Bakugan, and cards like UNO.
Which are the top Baby Toy Brands in India?
Funskool
Hamleys India
HotWheels
Barbie
Lego
Fisher Price
Disney India
Hasbro Gaming India
Nintendo
How I chose the best baby toy brands?
1. Brand Reputation
Brand Reputation is a significant factor in choosing a suitable toy for your baby.
Before you buy a particular toy for your baby, it's essential to research its quality, and choosing from a good brand makes it easier to choose.
We already have trust in that brand and the product they manufacture.
2. Range of Baby Products
According to age, every brand has an assorted exceptional range of baby products explicitly curated to a particular baby group.
Also, they focus on developing many products which directly help in child mental development and child cognitive development.
3. Consistent Quality Products
Choosing a baby product from a valuable brand ensures that you get a quality product every time you purchase.
You can also gift their products without having to think about if they would be good in quality or not.

This saves you time choosing from a wide range of options to pick from.
Top Baby Toy Brands in India
1. Funskool
Funskool is a toy manufacturing company based in India and was founded in 1987.
If you like Beyblade, then this is the brand that manufactures top-quality accessories for that.
Funskool is a very popular brand in India manufacturing quality toys for kids to play with.
Funskool is a very popular brand of kids toys from Mattel.
Top toys include Rubik's cube, Siku, Fun Dough.
There are enormous collections of toys related to Cognitive Skills, Creativity & Imagination, Educational Skills,
Emotional Development, hand-eye coordination, problem-solving, and much more.
Some of the popular board games they manufacture which are very popular are Funskool Othello, Funskool Scotland Yard, and Funskool Monopoly.
These are the games that are very enjoyable to play.
What else do you need? You would probably find almost anything from Funskool and regarding quality, their products are incredible.
2. Hamleys India
Hamleys is a very popular British multinational toy brand and the oldest toy manufacturing company(261 years old).
It is owned by Reliance Retail and Hamleys is very popular in India also.
Hamleys has a wide range of toys which are available in a good range and are awesome for Indian kids.
Hamleys has toys for all age groups from 1-12 months to 13+ years.
You will find a wide range of science, educational, puzzle, brain developing toys that are really important to involve your toddler with.
3. Hot Wheels
Hot Wheel is a brand of Mattel that manufactures good toy cars.
Its main highlight is high-speed toy cars with innovative and thrilling tracks.
When you race in the Hot Wheels tracks the joy is really incredible.
You can also find different kinds of advanced racing tracks with stunts and challenges to overcome that would enhance the toy car racing experience.
Some include racing using a monster truck in a Scorpion Sting raceway which makes racing even more fun.
Even they have tracks that simulate a city which is really awesome.
4. Barbie
Barbie is a toy manufacturing brand of Mattel launched in March 1959 which is popular for dolls and dollhouses.
Barbie dolls are popular among girls.
These toys are best sellers in all online stores and are in high demand among kids.
They have a wide range of doll collections representing unique characters with customizable wearables and hairstyles and are very popular among girls.
They also make awesome doll houses and furniture for dolls.
Barbie also makes vehicles like a car, boats, off-road vehicles, food trucks, camper vehicles,s and much more for their dolls' activities.
Their toys aim for the imagination and creativity to unleash among the girls by playing with the barbie dolls.
5. Lego
Lego has different types of toys for kids who like building blocks. You can make any kind of shape using LEGO blocks.
These toys are great for kids and cater well to boosting their intelligence.
They came with a very simple concept of creating molds like bricks which get stacked to one another very easily and any structure imaginable can be built with it.
These brick-like structures are known as Lego Blocks.
These Lego building blocks which kids love to play with and they create any structure they can imagine which helps to unleash their creativity.
6. Fisher Price
Fisher Price is a very popular brand of toys in India.
They sell through Amazon, Flipkart, and Firstcry online.
This is a subsidiary of Mattel.
They have a wide range of baby products and gears for all age ranges for your baby from 0-3 months, 6-9 months, 12-18 months and for more than 18 months.
Fisher Price toys and gears are focused on three pillars of development:
Physical (Sensory, Balance and Coordination, Fine Motor and Gross Motor), Social and Emotional (Self Expression, Listening, Happiness, Sharing, and Cooperation), and Cognitive (Problem Solving, Imagination and Creativity, Curiosity and Discovery, and also Academics).
I really like the Fisher Price brand for baby toys.
You can find here a wide range of products on Amazon.
7. Disney India
Walt Disney India or Disney India is a subsidiary of Disney and has a wide range of toy merchandise that are promoted related to the Disney characters which are shown in Disney films.
Disney characters are the dreams to have for kids as they watch movies that are really awesome.
We all know popular titles like Aladdin, Frozen, Toy Story, Spiderman, Marvel, Star Wars, Mickey Mouse, and more.
They have titles for every age range of kids.
They sell clothing, school stationery accessories, school bags, toys, even home accessories, and more that your kids would like.
8. Hasbro Gaming India
If you love Beyblade or have watched Beyblade then you probably know about Hasbro.
Hasbro Gaming India is a popular brand in India among kids.
The best board games like Monopoly Junior, Game of Life, and block games like Jenga are well-appreciated games to play with all family members.
They also have a game called mouse trap for kids to help them practice valuable skills like decision making, construction, and understanding cause, and effect.
So, overall it is a mind and creativity development game and is fun to play.
9. Nintendo
I hope you already know about Nintendo.
Didn't hear about Nintendo yet?
Nintendo is a big brand for video games which is very popular among all age groups kids in India.
Nintendo's latest product Nintendo switch is very popular and many popular game labels come like Pokemon.
You can treat Nintendo Switch and other products from Nintendo as a console version of our favorite video games from them.
They have many popular original games like Mario which we all love to play.
Conclusion
Let's wrap up the discussion regarding Best Toy Brands in India.
I have compared and explained in detail the top brands that you would like to consider when you would buy toys for kids.
Whether it is an Indian brand or a foreign brand I have tried to evaluate the best available brands to choose the baby products to gift your kids.
Thanks for your feedback!